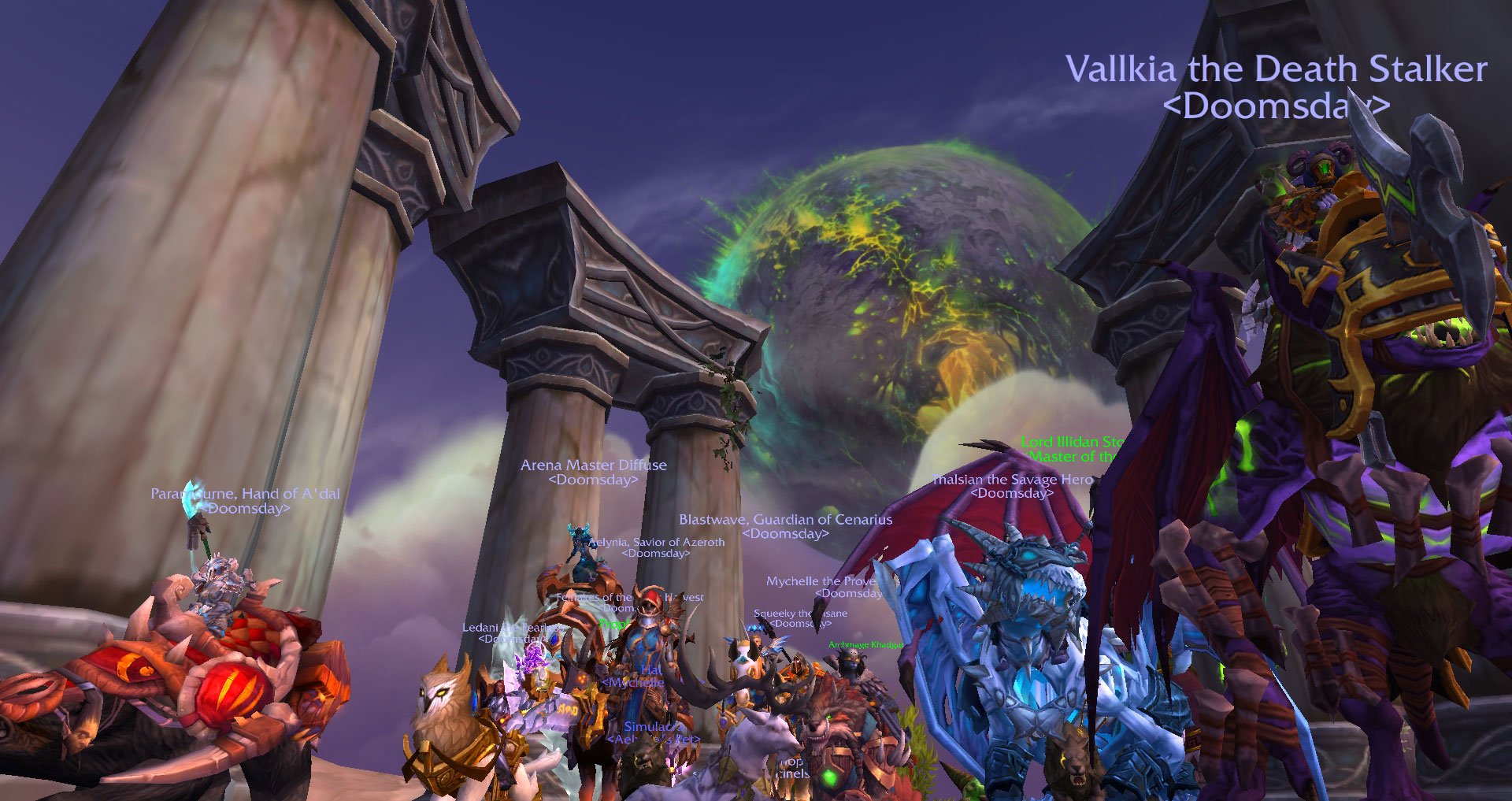 (credit: @KT_Deathope)
Week 3 is under way in Tomb of Sargeras and we're doing well so far! We're currently 5 out of 9 in heroic mode and hoping to improve on that shortly.
As a reminder, our recruiting sidebar and our WoWProgress page are usually pretty up-to-date and will let everyone know of our biggest raid needs as well as our current raid progress.
Also, make sure to follow us on Twitter (@doomsday_now) for any contests we're running now or in the near future!